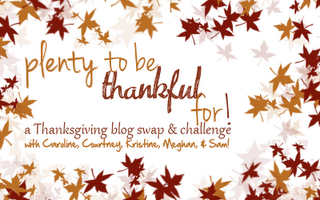 The Special People in My Life!
My 2 favorite guys:
My Big man and my Little man!
First and foremost, the center of my world right now and the most specialist Little Man in my life is Jay! Overall, he's quite an easy-going baby - sure, teething sucks and since becoming mobile the past few months he likes to get into anything and everything he's not supposed to... but I still love him to death and am so thankful that he's in our lives and healthy for the most part (yeah, he's going to need surgery in a little over a year and got off to a rough start, but things could be A LOT worse, so we're fortunate!). He's my little buddy though, keeping me company and busy when hubby's off at work.
Then of course there's Hubby - I've known him since Junior High and he's always been there for me through various ups and downs... I couldn't imagine him not being in my life. Plus he's our main provider and he doesn't seem to mind - call it old-fashioned, but he feels that the man should be the one to provide for his family. Jay seems to really like it when he plays all goofy with him too =)
And then there's my family - my mom, dad and sister.
At my sis's high school graduation
last spring
Growing up, my dad was off on business a lot during the week so until my sister was born when I was in 3rd grade it was just me and mom during the week. And as a typical teenager and eventually college student away from home for the 1st time, I shut my parents and my mom out. Since growing up and becoming an adult though we've gotten to be close again, chatting regularly or just hanging out. Plus she helps me A TON with Jay during the week when hubby and I both have to work, but she doesn't seem to mind. Dad and I used to spend daddy/daughter time together growing up when he was home on the weekends. He was the provider for our family though and I do appreciate that as I was very fortunate growing up and we were able to live comfortably, within our means. My sis and I were always at odds growing up as there was an 8.5 year age gap between us, but now that she's grown up and isn't an annoying baby/kid sister anymore (seriously, try spending time alone with your boyfriend in high school when you have an 8 year old wanting your boyfriend's attention, lol...) we seem to get along pretty well these days though, going to movies on occasion or just hanging out.
There's a lot of extended family too - my inlaws, my aunt, uncle and cousin that all live nearby... all my relatives that live all over the country... those in the military (I have a cousin in the army and another in the navy) as well as my sister's boyfriend who's gotten to be more like a brother this past year as hubby and I have gotten to know him (he's also going into the navy).
Bar-hopping for my bachelorette party!
I'm also thankful for my friends - Erika, who's been one of my best friends since like 5th or 6th grade. With us both having kids now (her youngest and Jay being 11 months apart) it's been nicer hanging out together, going to her with mommy questions, etc. There's also my former college roommate Jeny, who despite living down in Dallas for the past few years now, still makes time to visit with me when she's up this way (honestly, she's the only one of my former roommates who has seen/met Jay, despite all the others living just a short drive away!) - we had sooo much fun together back in college, definitely fond memories and made all the free-time outside of classes (and during the classes we took together) a lot of fun! And there's also me and hubby's friend Jackie - she too has moved out of the area but still makes an effort to try and see us when she's in town visiting her family! Isn't ironic that these 3 were also my bridesmaids??? Glad to know I picked the right gals ;-)
I have a handful of other more local friends, but most of them I mainly keep in touch with on Facebook... but I am thankful for them too as they provide me with encouragement and advice too! You all know who you are!
Who are the special people you're thankful for?