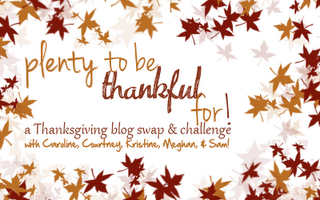 My Hometown
Ah... what can I say about my good ol' hometown?
Well, our public school district is an absolute mess.
We have one of the highest unemployment rates in the state.
And this year Forbes has named it as the 10th most dangerous city in the US (which is a step in the right direction, as in 2010 we were #8 or 9 on the list!).
We were also taught in driving school that we have the highest percentage of worst drivers in the state too - oops!
It is just a short drive down I-90 to Chicago and the suburbs though and Wisconsin is just a 20 minute drive away!
I've lived here most of my life though.
I was born here, and even though we moved to upstate New York 2 weeks after I was born, my dad's job brought us back here just a few years later and I've been raised here ever since. I did go away to college and lived about 30 miles away for 6 years or so when I went to NIU, however, hubby's job caused us to move back to the area, as he really didn't want to commute an hour or so to work anymore.
I've watched the 2nd largest city in the state (or are we 3rd now? Did Naperville/Aurora pass us up yet??) grow and expand over the years. When I was little the far east side of the city just ended a few blocks from my parent's neighborhood and the rest was cornfields and farmland. Now, they live in like the middle east side as so much has built up around there!
We have plenty of sports teams, several colleges, 3 nice hospitals (one of which has the best NICU in the Northern Illinois area), multiple music venues, some decent local radio stations... lots of walking paths and playgrounds...
Our most well-known hometown band!
The bassist's brother-in-law built the house next door
to my parent's house - I used to babysit his nieces...
my father-in-law used to share a studio with these guys
back before they made it!
Some of the big names you may recognize from Rockford include actress Jodi Benson (most famous for voicing Ariel in Disney's The Little Mermaid), Michelle Williams from Destiny's Child, Olympic medalist figure skater Janet Lynn, and the legendary band Cheap Trick. The Cheap Trick members are quite active in our community too, helping various local charities and organizations. There's
a bunch more famous musicians, athletes and actors
from here too.
It's also home to the 2nd largest UPS air hub in the country too (which hubby works at, woot!)
Rockford is also home to the Anderson Japanese Gardens, the historic Tinker Swiss Cottage, the Burpee Museum (home of Jane the T-Rex), the Coronado Theater, the Midway Village and Museum Center (and awesome walking path!)
.
Sure, our city may have a bad rep, but just stay close to the Rock River if you accidentally find yourself on the West side (the far west side is where all the really bad stuff is!) and there are jobs if you really do try and look and don't mind settling on whatever you can get for the meantime (helloooo - hubby has 2!).
We could move - like I said, I lived 30 miles away for 6 years - but this is home. It's got my family, plenty of shopping, restaurants, and places to go for fun.