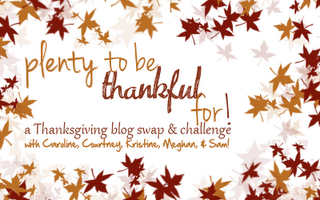 The Blogoverse!
I may sound crazy to some (especially those that don't get blogging), but I've gotten to know some pretty neat folks thanks to blogging!
I first got "plugged in" with other bloggers when I learned about the 20 Something Bloggers group. I met some people there (including most of my geeky and gamer-girl buddies) participated in some link-ups and got to meet some really great peeps from those too, including quite a bit of other newer mommies which has been GREAT!
I love reading and commenting on your snarky rants, crazy fun adventures, and even the more serious posts too. And I've also enjoyed getting to know quite a bit of you via tweeting on Twitter as well!
I'm sure if I was involved in the Blogoverse (or Blogland as I refer to it) I'd get a lot more done during my free time at night... but alas, it is what it is, right? It's my outlet to share, rant, and get to know people I can relate to.