September is almost over and October is just around the corner.
One of the things I would really like for our house is a fireplace since it doesn't have one. I learned awhile back about electric fireplaces and have had my eye on a few, price comparing.
My goal is to get one for us by Thanksgiving, so I can decorate it for Christmas and hang our stockings from it.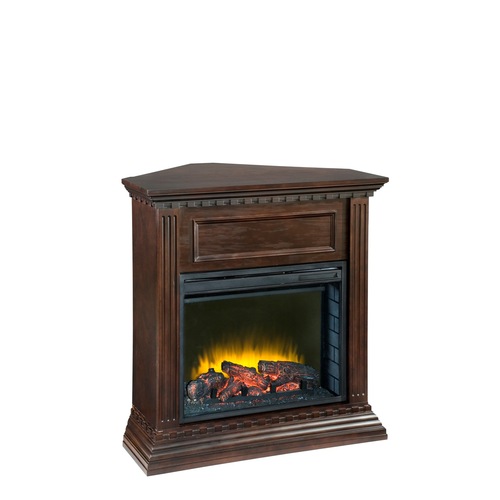 Once we have the fireplace we can mount our smaller flat-screen TV above it, get a small DVD player and our family room will be done enough for us (the only other "big" piece of furniture we need for the house is a futon for the office downstairs, but we don't really need that right away).
With the hours I've been working, I could easily get
the one at Lowe's we like
in about 2 paychecks if I really saved. But that's the problem - me saving!
Aside from getting Jay snow boots, dress shoes, the shirt for Thanksgiving I'm waiting to go on sale at work, and snowpants, he's pretty much set for winter (assuming my mom decides to get him a pair of bib overalls and the fleece sleeper 3pk at Target), so I don't need to spend too much more on him. And after my shopping spree this afternoon, I'm pretty much set for winter too, save for maybe a pair of shoes like I mentioned previously.
So the only things I really need to spend my own money on these next few paychecks are gas for my car and food when I'm at work.
I think it's doable!
Here's to trying - let's see if I have that fireplace before Thanksgiving!