I know I've mentioned
the Sprite Stitch blog
in the past - it's a blog that compiles various submitted video game related art, most of it being old school gaming-related stuff like Mario, original Nintendo, Megaman, etc. This past month or so they've had some really neat stuff and Etsy shops displayed!
First, there's these Pop Art Console posters, created by
Biscotto
: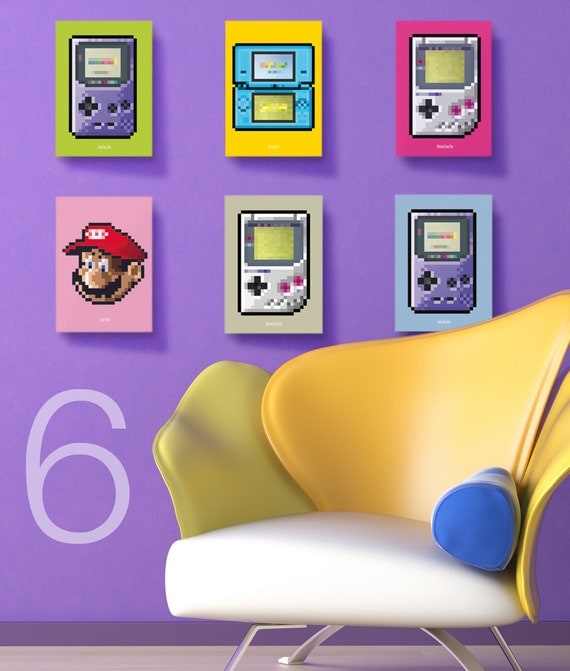 Biscotto also makes ones with other consoles, including the more recent Xbox, PS3 and Wii consoles, as well as 8-bit version of various characters too! Prices range from $15-30 for single images or $35-65 for multiple sets.
~~~~~~~~~~~~~~
Next are these mini-cartridge rings by
Lauren Swingle and her Etsy shop The Clay Collection
: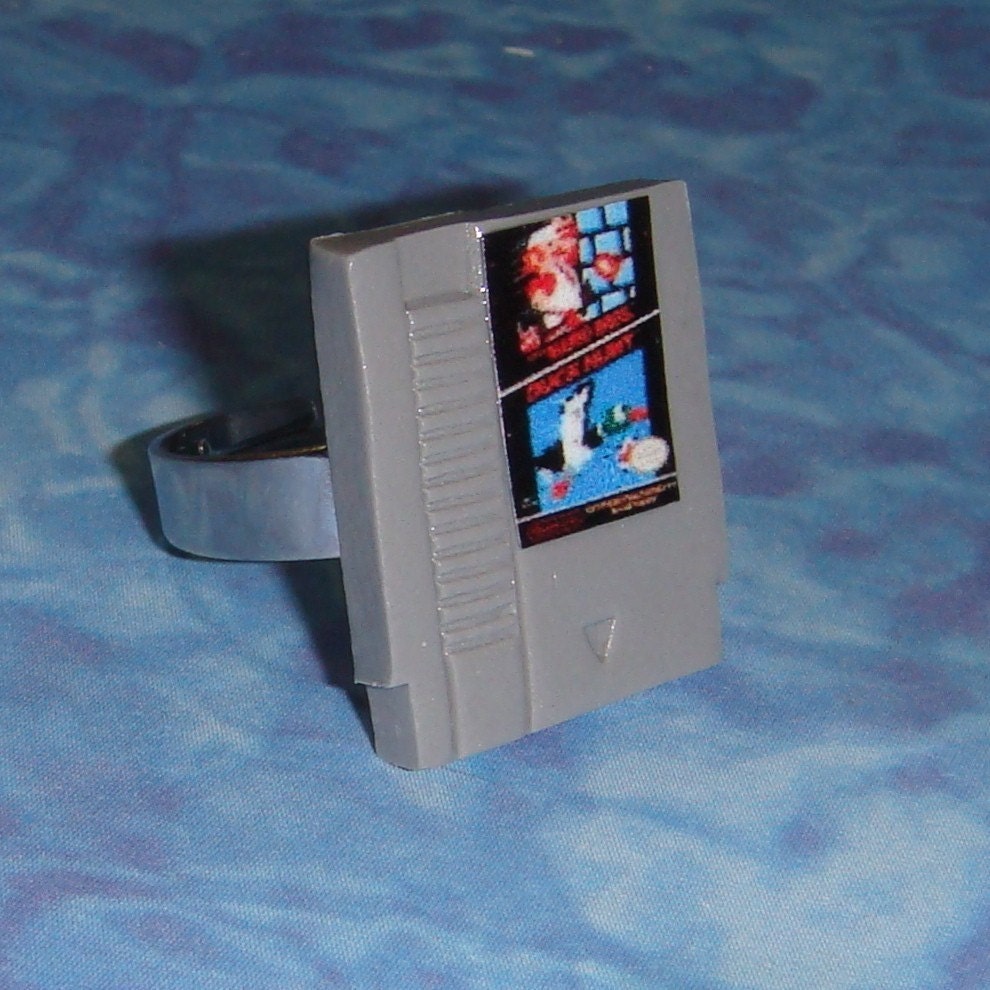 These rings are made from clay and unlike some actual cartridge clocks that were recently shown on Sprite Stitch (which actually destroyed old school cartridges to make!!), they babies are made custom - you tell her what game you want on your cartridge ring, she'll replicate it! She also does other game systems too, such as Playstation game case replicas.
She also makes various cufflinks and other jewelry -
these Call of Duty ones
are perfect for most of our spouses! And there's also some Star Wars ones in her collection, among Teenage Mutant Ninja Turtles, Doctor Who, MST3K and many others! I think
the DVD cufflinks
are pretty neat too!
Prices range from $25-85.
~~~~~~~~~~~~~~
This next shop,
LicketyCut
, has a bunch of items I'm planning on buying, however the one that was featured on Sprite Stitch that got my attention was this set:
Super Mario red mushroom pendent and earrings!
LicketyCut items are laser cut acrylics. Prices range from $5-45 and while there's lots of video game pieces, they also make other items as well!
In addition to the mushroom earrings seen above (which they can paint in any color you'd like!), I'm also planning on getting these: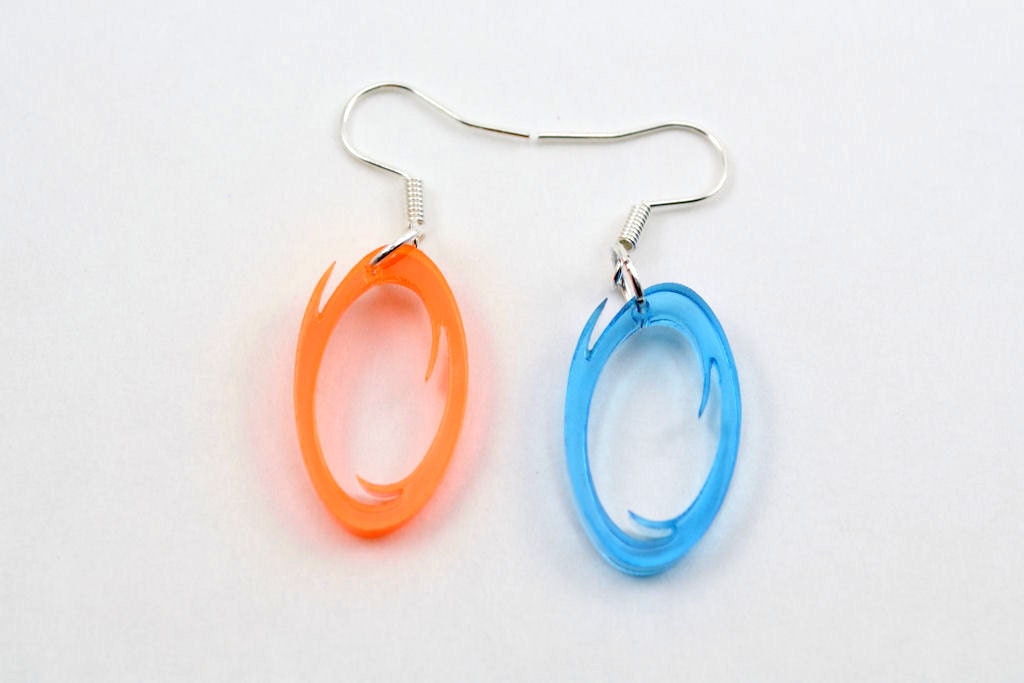 Portal earrings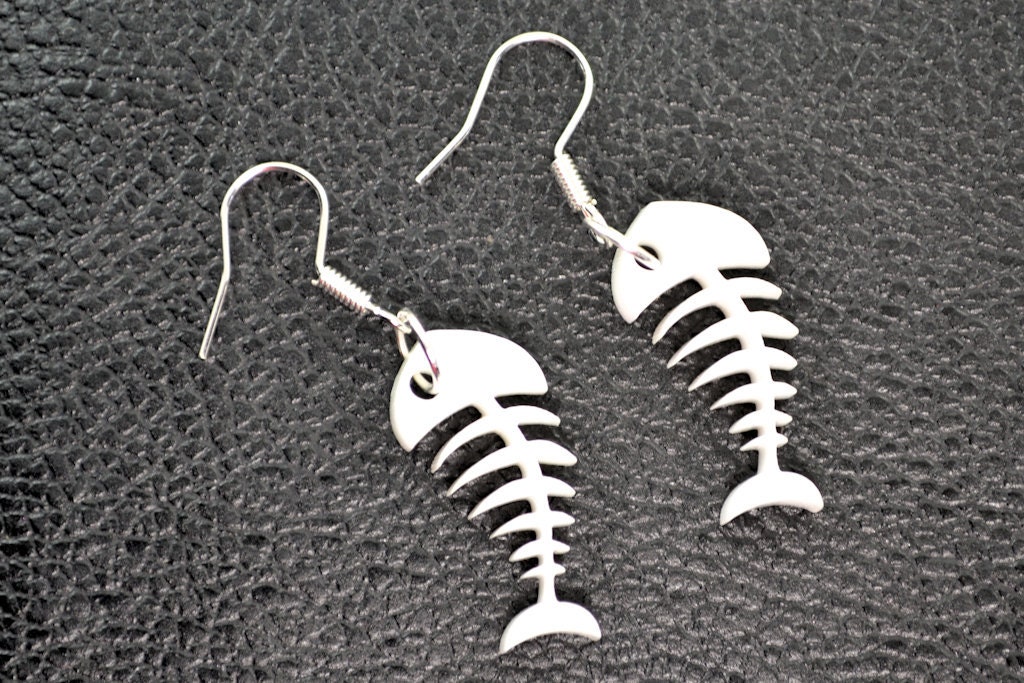 Fishbone earrings
~~~~~~~~~~~~~~
Basement Invaders
makes some really neat glassware pieces, including these featured Piranha Plant wine glasses:
Most of their items are Nintendo themed and they do have some earrings in addition to their glassware. I particularly would like to get a pair of these Yoshi egg earrings in green: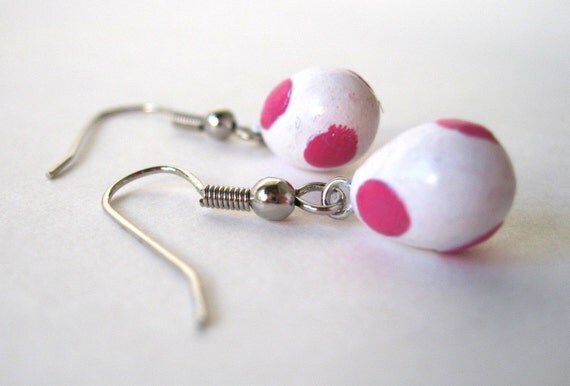 And check out these Zelda inspired 8-bit heart glasses: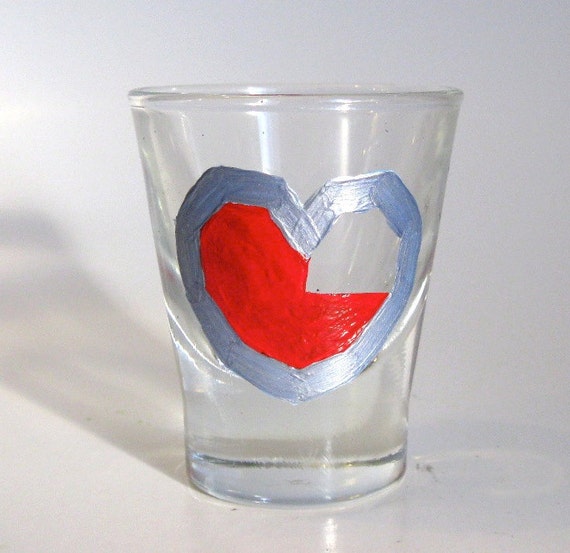 Prices start at $3 for single items and are as high as $30 for sets.
~~~~~~~~~~~~~~
And last, but not least for this edition of geeky art found on Sprite Stitch is this Aperture Science Office: