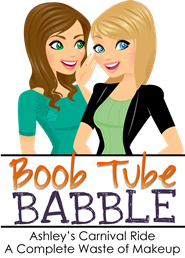 I've been meaning to join this link-up for awhile but always forget until I'm reading all you guys' posts Friday afternoon/evening and yeah... by then it's too late since I don't normally have time on Friday to get on the computer.
This week I watched:
Napoleon Dynamite
Once Upon a Time
Glee
New Girl
The Office
How I Met Your Mother
Gossip Girl
Napoleon Dynamite
This is a brand new animated series based off the cult classic film from my college days and the original main cast is all back - it's the latest addition to Fox's Animation Domination Sunday night line-up. The pilot was alright, focusing on Kip dating a girl he met online who fell for Napoleon instead after they met, but the 2nd episode they showed... it was soooo much funnier than the pilot! One of their teachers has this robot match up the students in the class - Summer gets stuck with Pedro (much to Pedro's delight!), Napoleon gets matched with an Asian foreign exchange student (much to Deb's dismay) who wields a samurai sword and schools Napoleon in martial arts, and Deb gets paired up with Summer's preppy boyfriend Don. It was pretty funny and the dialogue was hilarious ("Thanks for taking me to Mexico, Pedro!" "...that was my house."). I'll probably try to remember watch - the movie was me and my roommate's favorite in college, I have no idea how we didn't wear out the DVD as we watched it soooo many times we could even quote it while drunk (we did watch it while drunk, many many times, lol...)
Once Upon a Time
This week focused on Hansel and Gretel, but what I LOVED was seeing Nicholas Lea play their dad! I've mentioned it a bit in the past here, but when I was in 5th/6th grade I was a HUGE X-Files fan and renegade/rogue agent Alex Krycek was my FAVORITE character and since those days I've made an effort to watch as much of Nicholas Lea's work as I can (ie: the movies The Raffle and Vertical Limit, shows like Once a Thief and Kyle XY... I have V queued too, just haven't gotten to it yet...). So yeah, when I heard on Twitter he was in this week's episode I couldn't wait to watch it! Gotta say, for being in his mid-40s, he still looks as good as he did 15-20 years ago when I first laid eyes on him!
Glee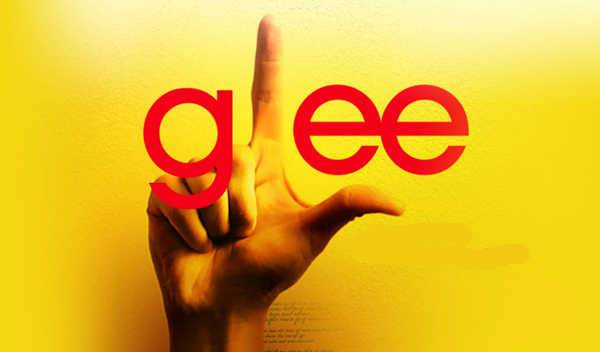 I just live tweeted this one last night while catching up on it. Loved the Grease "Summer Lovin'" number at the beginning - that was cute. Becky's crush on Artie was pretty cute too... Sue's 1 liners are still pretty hilarious but WHY is she suddenly being nice and helpful to everyone?? Seems a bit out of character... I'm confused! It was a fun episode, but I miss the drama that's been going on. Oh and Sam needs to get over Mercedes and just move on - I can't really see them together and I like Mercedes with her current beau.
New Girl
Schmidt's birthday party bus... not the funniest episode, but I like they finally brought the Douchebag Jar back! It was hilarious in the 1st episode but has been absent ever since... was nice to see it again!
The Office
Pool Party! They need to get Andy and Erin back together already - those 2 are perfect for each other. Pam needs to come back from maternity leave, it's weird not having her and Jim pulling pranks on Dwight all the time. And I'm still not a fan of James Spader (Robert California) on the show... he just... I don't know. I don't like him.
Since we rejoined Netflix last week, we started catching up on some TV series we hadn't seen before, including
How I Met Your Mother
. I've caught a few episodes here and there while channel surfing but not enough to really get into the whole storyline of the show. So we started with episode 1 and got through the 1st 5 in one night. The club episode was hilarious! And I LOVED how the 3 geeks from Freaks and Geeks are waiting in line to get in the club while Jason Segal walks right in (he played one of the freaks on the show).
I also started watching
Gossip Girl
. After hearing a ton of you talk about it on Twitter each week, I was interested in checking it out, but we didn't have Netflix at the time so it had to wait. But now we do! I got through the 1st 4 episodes the other night... definitely drama-filled! I still don't understand how these kids get served alcohol in public places though... like hotel bars and in limos (around these here parts there's a strict no alcohol clause for limos if minors are riding in the back with everyone!)... don't people check IDs or worry about getting their liquor licenses revoked???
So yeah, that's what I watched this week.
What have you watched?