As I mentioned, when I got the call from my clinic that they wanted to induce me that night, I was on the phone with the lady from the bank, finally getting pre-approved for a home loan.
Of course we put it on the back-burner for a few days as we were a bit pre-occupied with Jay's early arrival but I got in touch with our realtor and we started looking at houses last weekend, as things are really cramped now and I'm sure Jay would sleep better on his own if he weren't sharing a room with us - it's hard when he wakes up fussing in his sleep for us (well, mainly me as I'm suddenly a light sleeper now) as we're in the same room. Having his own room where he can wake up and fuss for a few minutes before falling back to sleep on his own would probably be good for him, but right now he hears most noises we make and vice versa.
Our main criterea is a ranch with 3 bedrooms, within a certain price range, at least 1 bathroom if not more, and we'd prefer an attached garage - fitting 2 cars would be great. Of course we're flexible though and we've looked at quite a bit.
We spent the past 2 Saturday's out looking and today we went back through four of them with my dad tagging along today, checking things out more as he's got an eye for what needs to be fixed, etc.
The first day we went out we were really hoping this one down the street from us was in decent shape on the inside, but unfortunately it was going to need a lot more work than what we'd like to do - the person who listed it must have a strange concept of the term "move-in ready" as clearly it was not! A lot of the houses we looked at were like that - needed quite a bit of work to them. We don't mind doing a little bit of work when it comes to cosmetic stuff and cleaning, but major stuff and repairs... yeah, no thanks! There was one we looked at yesterday too where in order to get to the basement, you had to go through the garage! Another one you had to go through a bedroom to get out the backdoor!
The first one we went back through today was a really nice one, only a few years old, that had a lot of work put into it, however, while it was listed as a 3 bedroom, only 2 of the bedrooms were on the main floor while one was in the basement. It also only had a 1 car attached garage. It did have a nice finished basement though with a bar in it and a 2nd full bathroom and the only things we would need to get would be a fridge, washer/dryer and eventually a water softener. It would be perfect for us for a few years, however if we have another kid in the next 5 years, the bedroom situation isn't ideal.
The second one we went back through was one we looked at yesterday. It was smaller a ranch, but doable - 3 bedrooms, 1 bathroom upstairs with a smaller one in the basement which had a finished rec room and bonus room as well as a bar. It also had a detached 2 car garage and hardwood floors. The upstairs tub would need replaced though or at least have some cosmetic touches done to it as it looked a bit gross, and the kitchen was pretty small - no dishwasher and less counter space and cupboards than what we currently have. Also, our realtor told us that it's currently in the "short sale" process meaning it could take 6-8 weeks to hear back from the bank that's taking it over and we could potentially run into problems/headaches in dealing with that.
The next one was one my mom informed us about last week, having opened the Sunday paper and saw the open house listing for it. Hubby and I went over took a look at it - the realtor informed us that they were planning on finishing the basement with a rec room, bonus room and a bathroom and bumping the price up about $10k. The main floor was nearly identical to the one I just mentioned above, as it was across the street and a few houses down, however the big difference was that there was an actual dining room separate from the kitchen and that the kitchen was bigger with more counter space. It also has a 1 car detached garage. While we would like a finished basement, them adjusting the price by $10k for it is just absurd as my dad could get it done for about $5k or less, not to mention my friend's husband is a manager at Menards and they had mentioned before that if we ever needed materials they could get it for us with his discount, so we'd be saving on that too. It was a nice house though, but eventually we'd have to put the money in to finish the basement. We'd also have to buy a washer and dryer.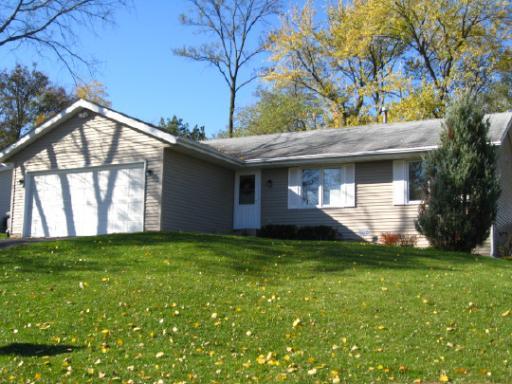 The fourth one we went back to today, it's in a quiet neighborhood and backs up to one of the local golf courses. The driveway is a little steep but that's not that much of a deal breaker. It has a 2 car attached garage, finished basement with a rec room and 2 bonus rooms, washer/dryer on the main floor, decent sized kitchen with a dishwasher and decent cupboard/counter space. It also has a nice entryway when you first walk in and a fireplace in the main room and a deck off the back. 3 bedrooms, 2 bath - one of which was a really nice master bathroom! The main issues with this one though is that the previous owner (it's only 15 years old) obviously had a dog that he let do its business wherever as most of the carpet needs replaced. It could also use some painting done on the interior and we'd need to get a fridge. Other than that though, it was the largest of what we've seen that we've liked. We're considering making an offer on it, pending if our lender thinks we can write in an allowance on the loan for the carpet, paint and fridge. It's also been on the market for awhile so we can probably get it for less than the asking price too.